Stress can be viewed as positive or negative.
In this case, we are talking about negative stress as defined by Merriam-Webster: A physical, chemical, or emotional factor that causes bodily or mental tension.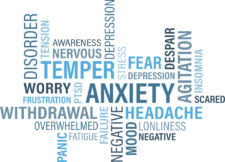 Negative Stress may result in physical or emotional tension and in the long run, can result in or worsen heart disease, asthma, obesity, anxiety, depression, and diabetes.
Causes of Stress Negative stress may be connected to work (e.g. , heavy workloads, deadlines, performances), family or relationship problems, politics, world affairs, crime, concerns about your economic future, and concerns about physical, mental, emotional well-being. Negative stress often results in feelings of worry, anger, frustration, tension or fear.
Common effects of stress on your body –
Muscle tension, headache or pain
Chest pain/tightness, rapid heart beat
Fatigue, low energy
Stomach upset (indigestion, reflux, constipation, diarrhea)
Sleep problems
Common effects of stress on your mood –
Anxiety
Restlessness
Lack of motivation or focus
Feeling overwhelmed
Irritability or anger
Sadness or depression
Common effects of stress on your behavior –
Overeating or undereating
Angry outbursts
Drug or alcohol abuse
Tobacco use
Social withdrawal
Exercising less often
Talk to Your Physician if you are experiencing negative effects of stress.
Seek Professional Help. Counseling may be in order to assess your stress, learn better ways to handle stress and develop healthy, effective coping skills.
~ Changing the Way You Think Can Help Change the Way You Feel and Act ~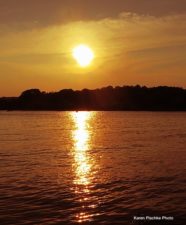 Relaxation, Positive thinking, Guided Imagery, Hypnotherapy, Meditation, Mindfulness, Reiki, Tai Chi and Yoga can be helpful as adjunctive (supportive) support for the relief of stress and pain. Regular exercise is also helpful to decrease stress and improve mood. If you haven't been exercising, check with your doctor first.
Be Advised:
History of Mental Illness or Post Traumatic Stress Disorder (PTSD) Check with your physician before pursuing complementary or integrative therapies. Deep relaxation can trigger anxiety and traumatic experiences. Work with a qualified, experienced provider in collaboration with your physician.
Severe, Acute (new onset) Pain. Do not delay treatment. Contact your physician first for any severe acute pain. It is important to get a diagnosis before pursing complementary or alternative therapies.
~ Adding integrative therapies to your plan of care may have added effect. ~
Free Consultations (15 minutes by phone) are available to discuss what integrative therapies may be right for you. In some cases, a medical referral and follow up with your physician will be required.
Contact us for further information and to schedule a session. Private sessions are offered at two convenient locations. Group reiki sessions are available for greater affordability.
~ Remain Hopeful That There is Something Out There That Can Help You Feel Better!  ~
Sometimes your best outcome may come from finding the right combination of therapies using a collaborative, integrative approach. 
Sources and Further Information –
Centers for Disease Control
Mayo Clinic
Pub Med