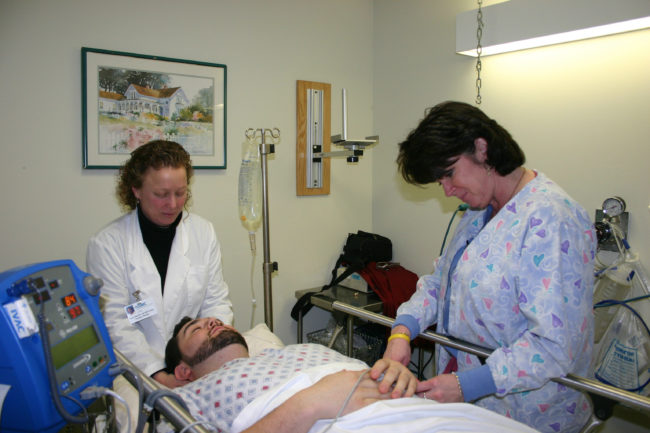 Dreamtime Wellness™ Provides Professional Reiki and Hypnotherapy for Hospital and Surgical Support and Supportive Care in the Oncology Setting. Patients are referred to us by doctors, nurses, social workers, families or patients themselves, with a high rate of satisfaction reported in our patient evaluations and from their healthcare providers. 
Reiki Provided Before and After Surgery May Help Decrease Anxiety and Pain. Preliminary research indicates reiki may help with the reduction of anxiety and pain. More study    is recommended.
Ask your surgeon about integrating reiki into your surgical plan of care. Contact us to find out how you can have Reiki provided in the hospital setting.
Testimonials Reiki for Surgical Support:
"My recovery was so much faster and relatively pain-free (compared to 4 other prior major surgeries.) The calmness and serenity I felt postoperative was amazing."  -Mary D., Lynn MA
"I was relieved in advance to know that Karen would be there to help guide me to a relaxed state of mine. During the Reiki session (in the preop holding area) Karen got me relaxed and kept me relaxed despite a screaming child in the same room separated from me by only a curtain."  -Charlene, Salem MA
The practice of Reiki before surgery was pioneered by Patricia Alandydy, a registered nurse in the Surgical Department at Portsmouth Regional Hospital in New Hampshire in 1997. (Using Reiki to support surgical patients. Journal Nursing Care Quality. 1999 Apr;13(4):89-91. Alandydy P, Alandydy K.) I am grateful to those that laid the groundbreaking work to help bring reiki into mainstream healthcare. 
Testimonials Reiki for Hospital and Pre-Procedure Support: 
"I had Reiki with you before my MRI. It was amazing. I was so relaxed the techs thought I had fallen asleep in the machine."  -I.G. Peabody MA
Supportive Research for Reiki and Surgical Support –
The effect of Reiki on pain and anxiety in women with abdominal hysterectomies: a quasi-experimental pilot study. Holistic Nursing Practice. 2006 Nov-Dec;20(6):263-72. Vitale A., et al.  In this small pilot looking at post op abdominal hysterectomy pain and anxiety,"results indicated that the experimental group reported less pain and requested fewer analgesics than the control group. Also, the experimental group reported less state anxiety than the control group on discharge at 72 hours post operation."
The Story Behind 'My Path to Reiki in Hospitals' – After my first Reiki session in 1998, I asked the Reiki provider- "Why aren't we doing (Reiki) in hospitals? That was amazing!"  The relaxation so profound, unlike anything I had previously experience. That experience was turning point in my own healing, as well as my professional nursing practice. From that moment, I have made it my mission to help bring Reiki into mainstream healthcare.
PUBLICATION – 
Abstract/Poster Presentation. Reiki Ryoho in the Acute Care Setting. Mass General Hospital/Brigham and Women's Nursing Spirituality Conference. 2012. Pischke, K.
Reiki and Surgery. Since 1999, I have been offering Reiki before/during/after Surgery, first as a private consultant then as the RN/Reiki Provider for the North Shore Medical Center (NSMC.) Positive feedback from these experiences led to a formal 'Reiki for Surgical Support' at NSMC, Salem MA (north of Boston.) There was a 'menu of services' offered to patients, from Reiki before, during, and/or after surgery, either alone or in combination with hypnotherapy. Positive feedback from staff and patients in response to their experiences led to a pilot study (see below.)
Case Study: Female patient in 2004 was scheduled for a needle-guided breast biopsy. She consulted me for Reiki for the purpose of relief of anxiety. With permission from her surgeon, radiology and surgical departments, she was followed from needle-guided biopsy, the the pre-op holding, though surgery, into recovery. Each step of the way, staff noted "how relaxed she seemed." Afterwards, she reported "doing better than expected" and noted how helpful she felt the supportive Reiki was for her.
Since 2000, it has been my honor to provide Reiki, alone or in combination with hypnotherapy for thousands of surgical and cancer patients, with very positive feedback. How can Reiki help? In a simple phrase, "Reiki can help people feel better."
For More Information on Reiki: https://nccih.nih.gov/sites/nccam.nih.gov/files/Reiki_11-30-2015.pdf
Reiki and Hypnotherapy Pilot Study: Reiki and Hypnotherapy Pilot Study was conducted at the North Shore Medical Center (NSMC) Salem, MA. Looking at the effects of 'Reiki in Combination with Hypnotherapy Before Gastric Bypass Surgery.' Abstract poster of this study was presented at the American Holistic Nurses Association (AHNA) Annual Conference, June 2012 and at Mass General Hospital.