Karen Pischke, BSN, RN, CCRN Alumnus, Certified Hypnotherapist, Tobacco Treatment Specialist, Usui Reiki Master Teacher/Komyo Shihan. Founder, Owner/Manager of Dreamtime Wellness™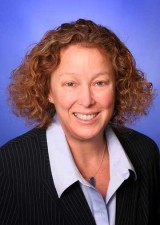 With an extensive background in both conventional healthcare and integrative therapies, I use evidence to inform traditional and emerging nursing interventions that support the whole person – mind, body, spirit, family, community.
Born into a family of nurses – My career in healthcare began in 1978. After graduating from nursing school in 1983, I began working as a registered nurse in critical care first in Chicago, then in intensive care units (ICU's,) coast-to-coast. Travel nursing offered a multitude of experiences, taught me to be flexible, brought me to Boston and eventually beautiful Cape Ann where I live.
Critical Care Nursing – Working in the ICU brought me great joy for many years. Honing critical thinking and assessment skills and passing the CCRN exam was a personal goal and professional achievement.
'Shift Happens' –  After many years in the ICU, my nursing practice shifted from a focus on 'disease and illness' to one of 'wellness and prevention.' Seeing so many patients in the intensive care unit (ICU) admitted with stress-related illnesses that were largely preventable, caused the shift.  I wondered – What can be done to improve my own health as well as decrease stress to help keep people out of the hospital?
Integrative Healthcare was my answer. Incorporating complementary therapies that have been shown to be safe and effective to promote relaxation, stress reduction, behavioral changes, and healthy lifestyle management. In 1997 I began a new direction in healthcare, both personally and professionally.
Reiki Provider – My goal to help bring reiki into mainstream healthcare was quickly realized when in 1999 I was asked to be the Reiki Provider for the North Shore Medical Center (NSMC) Heart & Wellness Department. I began offering Reiki as part of a comprehensive cardiac risk factor reduction program. Teaching Reiki and lecturing on Reiki were part of this role. I went on to offer Reiki at NSMC's Women's Center, Shaunnessy- Kaplan (Spaulding) Rehabilitation, NSPG Neuro-surgery and Spine, and Cancer Center (now MGH North.)
Dreamtime Wellness™  was launched in 2000 in Gloucester MA. My goal – promoting optimal health for mind, body and  spirit for others through integrative therapies. Wellness and Integrative Medicine (IM) was fairly new at the time. IM combines complementary therapies that have been rigorously studied for 'safety and efficacy,' with conventional healthcare (Known as 'evidence-based'practice.') Through IM, patients may receive care that is more supportive and collaborative, with the potential for improved outcomes and increased patient satisfaction. Since its inception, Dreamtime Wellness™ has grown and evolved to include an international client base.
Bringing Reiki into Hospitals – Offering reiki in a hospital was very new in 1999 when I began as the RN/Reiki Provider at the North Shore Medical Center. Few people knew about reiki. Since then, it has been an uphill but extremely rewarding climb. Many Reiki pioneers before me helped to lay the stepping stones, for which I am most grateful. In some settings I helped to expand existing programs (North Shore Medical Center.) In other settings, I began pilot Reiki programs (Mass General, Essex Park Nursing and Rehabilitation, Golden Living Gloucester (now Gloucester Healthcare) and Tufts Medical Center in Boston where I currently offer reiki in oncology.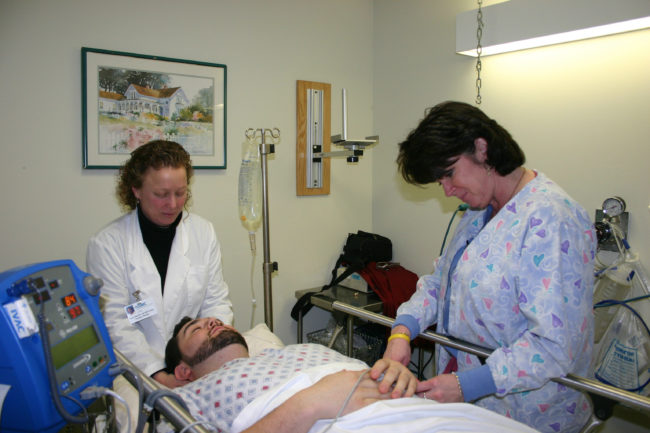 Reiki in Healthcare – Today, reiki is offered in some manner at most major teaching hospitals around the country as part of Integrative Medicine. Reiki is offered in some settings for Pain Management, Stress Management, and Before/After Surgery. A pilot study 'Combining Reiki and Hypnotherapy Before Gastric Bypass Surgery' was completed and presented at the American Holistic Nurses (AHNA) Conference and Massachusetts General Hospital in 2012.
My Role in Integrative Medicine – Since 1999 I have been employed to offer integrative therapy sessions and lectures (Reiki or Hypnosis) in a variety of settings – 
Addison Gilbert Hospital (Gloucester MA)
Essex Park Nursing and Rehabilitation (Beverly MA)
Golden Living Center Gloucester, MA
Lahey Healthcare (Beverly, Danvers and Burlington)
Massachusetts General Hospital Cancer Center (Danvers, and Boston MA,)
North Shore Medical Center/NSMC (Salem and Lynn MA)
NSPG North Shore NeuroSurgery and Spine (PeabodyMA)
Shaughnessy Kaplan Rehabilitation Hospital (Spaulding North) (Salem MA)
Tufts Medical Center (Boston MA)
… and lectures on Integrative Therapies at these and many other healthcare settings:
Mercy Hospital (Springfield MA)
Peabody Glen Nursing and Rehabilitation (Peabody MA)
Providence Behavioral Health Hospital (Holyoke, MA)
… and have offered Reiki 'sample sessions' for charity fund raising events and conferences-
Reid's Ride (Gloucester MA)
Mass General Brain Tumor Center, 'Strides of Survival' (Newburyport MA)
Relay for Life Cape Ann (Gloucester MA)
Friend's of Mel (Quincy MA)
My Goal for My Patients and Clients – to support and empower you to take a more active role in your overall health care. With the ultimate goal – Your Optimal Health and Happiness.
My healthcare experience includes – 
Critical Care Nursing
Cardiac Rehabilitation and Risk Factor Reduction
Wellness and Integrative Medicine
Tobacco Treatment and Smoking Cessation
Clinical Hypnotherapy
Traditional (Western) Usui Reiki and Japanese Komyo Reiki
Currently offering Private Reiki and Hypnotherapy Sessions (Danvers and Peabody,) Monthly Reiki Clinics and Reiki Shares (Manchester-by-the-Sea) serving the Massachusetts comminities of:
Beverly
Boston
Cape Ann (Essex, Gloucester, Manchester-by-the-Sea, Rockport)
Essex
Gloucester
Melrose
Middleton
Peabody
Rockport
Salem
Lectures, Workshops, Trainings, Home, Hospital and Hospice Reiki – Available Locally, Nationally, and Internationally.
Thorough and Supportive Reiki Training Offered – Trained to the Reiki Teacher/Shihan level in 2 Reiki Systems – Traditional (Western) Usui and Komyo Reiki. All levels of Reiki offered with ongoing practice opportunity and mentoring available. From Level 1 to Reiki Master over 2-3 years. (200 Training hours.) Reiki 1 to Reiki Teacher (500 hours.)  Always learning – 'Mastery' consists of life-long learning and practice.
Certified Member of:
American Association of Critical Care Nurses
International Association of Reiki Professionals
National Guild of Hypnotists
Komyo ReikiDo™ (Formerly Komyo Reiki Kai™)
Member of:
American Nurses Association (ANA)
American Holistic Nurses Association (AHNA)
Sigma Theta Tau/International Honor Society of Nursing
Society of Oncology Nursing (ONS)
Society of Integrative Oncology
Japan Society of Boston
Certified, Licensed. Insured. Vendormate Credentialed. 
Hear more about my experience with Reiki in Hospitals – 
Reiki Radio Interview with Phyllis Fukumoto of the Reiki Alliance and Karen Pischke